Geophysics GPR's swath bathymetry system utilizes the latest technological advances in seafloor mapping.
The system consists of a fully integrated wide swath bathymeter and a dual frequency side scan sonar. The positional data, recorded with high-precision RTK GPS and motion reference unit (MRU), of the bathymetry and side scan data are co-registerd allowing a precise target location and high detailed maps and 3D models.
The system has an excellent bottom coverage (up to 12 times the water depth) with full nadir coverage (no gap).
The system is lightweight and can be easily transported and mounted on a range of vessel sizes.
Typical applications of Swath Bathymetry and Side Scan Sonar:
Hydrographic surveys;
Civil infrastrucutre investigations (dams, bridges, canals, piers, ports and platforms)
Benthic habitat mapping;
Nautical charting;
Dreging operations;
Archaeoligical studies/searches;
Route surveys.
For more information on this next generation technology, contact our Marine Survey Team.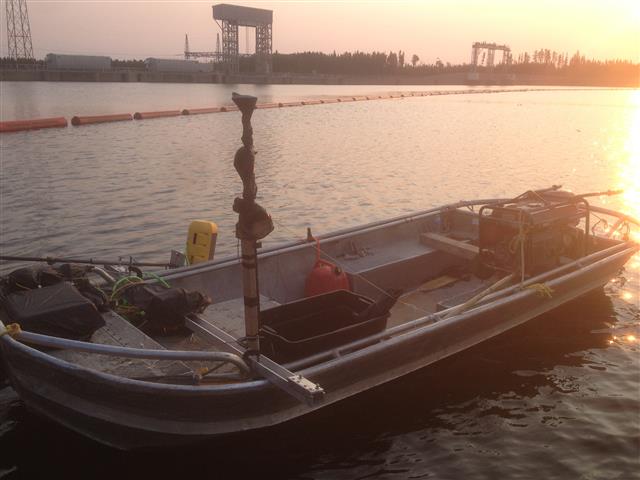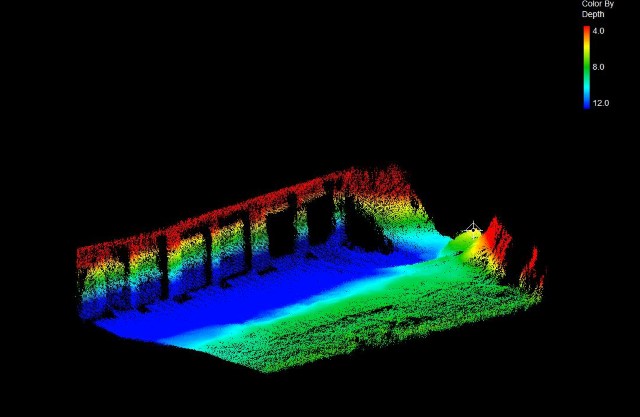 Advantages of Geophysics GPR's combined Swath Bathymetry & Side-scan Sonar system include:
High number of receive channels for superior noise rejection  in shallow water surveys;
Exceeds IHO SP-44, NOAA and USACE specifications for feature detection;
Wide swath coverage allows surveys to be completed faster and safer;
Lightweight, modular design allows for easier transport and configuration on available vessels.
Contact our Marine Survey Team for more information.